rTurner Consulting, LLC
Small Business Subcontracting Plan Template
Small Business Subcontracting Plan Template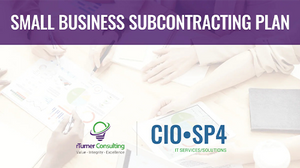 Small Business Subcontracting Plan Template
Regular price
Sale price
$95.00
This product is a complete Small Business Subcontracting Plan template that is completely FAR compliant.
Document is annotated with FAR clauses and RFP instructions and only requires clients to update it with their specific corporate information and processes.
Placeholder company name is in red text throughout the document for easy find/replace.  

This plan template was written for CIO-SP4, but can be easily modified to meet the requirements of other DOD or Civilian agency procurements that require a subcontracting plan.
Stay current with the latest news, insights and events
Sign up to receive actionable insights and news on business intelligence.