The rTurner firm has sold, captured, managed and written hundreds of proposals across the DOD, IC and Civilian Government market.
Our team of seasoned professionals includes business development, capture, market research and proposal development staff that is augmented with numerous technical writers, architects and subject matter experts in a variety of technology and USG mission domains.
To learn more about Winning Proposal Techniques & Effective Color Team Reviews
Contact Us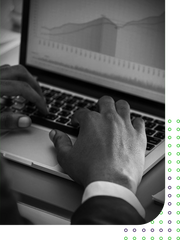 Proposal Development
deliverables and milestones include:
Annotated Outlines that integrate instructions, evaluation factors, and SOW/PWS from

Sections L/M/C as writing prompts for the authors

Assigned Volume Leads for large efforts

Storyboards as inputs into the first color review

Pink, Red and Gold Team reviews (as schedulesand resources allow)

Published and Edited volumes for each review

Pricing Volumes managed to a distinct schedule

Daily Proposal Team Tag-ups where possible

Use of file sharing portals to facilitate collaboration(Dropbox, Google Drive, SharePoint)
We have also developed a one-of-a-kind Agile proposal development approach that leverages the best practices from Shipley and Agile Software Development methods supported by the latest generation collaboration technologies (e.g. live documents) to accelerate the proposal cycle and minimize client disruption for small to medium sized bids.