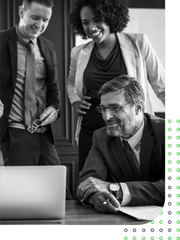 WHO WE ARE
About rTurner Consulting
Founded in early 2000 rTurner Consulting is built around four Pillars. Consulting, Training, Proposals and Pipeline. We have products and services under each of those pillars that deliver high amounts of value to our client base and integrate together. Our firm is comprised of GovCon experts organized into a boutique consultancy to serve Federal Contractors.

We help our clients qualify market opportunities, connect with customers, win new contracts and manage their businesses for growth and profitability.

We do this by delivering a variety of expert-based consulting, training and data products and services.

We partner with our clients, leverage decades of collective experience and deliver value on every engagement.